2017 Silver Panda Sphere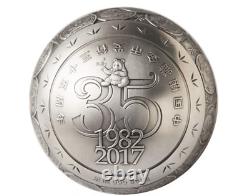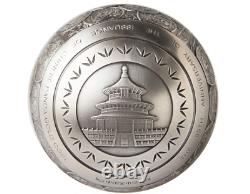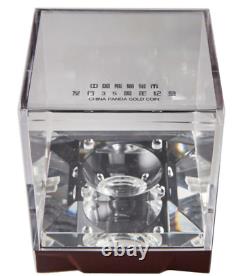 Silver Limited Edition "35th Anniversary" Panda Sphere 2017 UNC. Stated maximum mintage of 1,982 with sources indicating that only 982 were actually produced. 888 kilogram commemorative issue was created in celebration of the 35 year historical run of gold Panda coinage by the Chinese government, spanning the years 1982 to 2017 (as of the sphere's design). While the 1 kilo version was produced in larger numbers for Chinese market, this U. Version, the 888 gram edition, being of lower mintage, is harder to come by and is of correspondingly higher value.
The specimen, exceptionally crafted and in immaculate condition, comes with a dedicated display case with locking screws designed to secure this unique item with Certificate of Authenticity.