2007 $75 Gold Coin Royal Canadian Mounted Police Proof 12 grams 14 k gold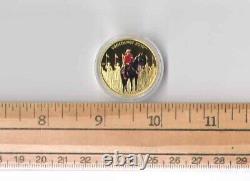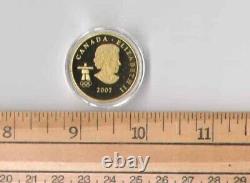 It has a diameter of 27 millimetres and weighs 12 grams. Designed by Cecily Mok of the Royal Canadian Mint, it depicts the proud members of the Musical Ride, the renowned equestrian troop of the Royal Canadian Mounted Police.
The obverse features the portrait to Her Majesty Queen Elizabeth II by artist Susanna Blunt. The enclosed Certificate of Authenticity attests that. This 2007 gold coin was authorized by the government of Canada. It is proof quality and was expertly struck by the Royal Canadian Mint. Please feel free to ask for more pictures or ask any questions you may have.