2023 1 Gram Gold Chinese Panda Coin Brilliant Uncirculated ¥10 BU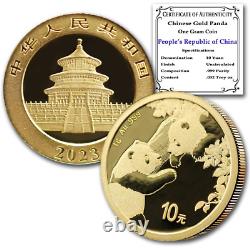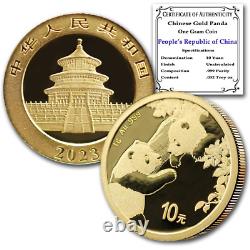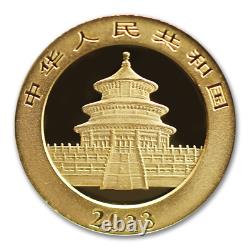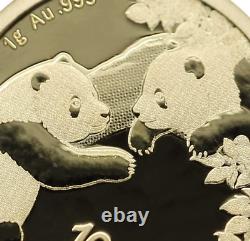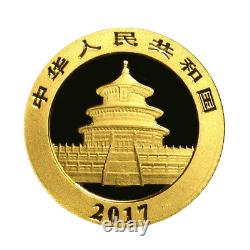 Purity: 99.9 % Fine Gold; 24K. Stock Photo; Image is indicative of quality. Produced by The Chinese Mint, the 2023 1 Gram Chinese Gold Panda coin celebrates the 41th anniversary of the Panda Series.
It remains one of the most popular gold bullion series in the world, being an international staple as the American Eagle or the Canadian Maple Leaf series. Struck in 99.9% fine gold, the coin is offered to you in brilliant uncirculated condition in a protective acrylic capsule provided by the Chinese Mint, and with a certificate of authenticity, the coin has a legal tender status backed by the Chinese Government with a denomination of 10 Yuan.
The obverse features depicts the Hall of Prayer for Abundant Harvests Chinese:?? Pinyin: Tiantán, also known as the Temple of Heaven.
The temple can be found in Beijing and it is known for being an imperial complex of religious buildings. Inscribed as a World Heritage site since 1998 and described as an architectural masterpiece. The reverse displays a design from Tong Fang, showcasing a panda bear peering out from a tree top, with a second panda climbing up the tree trunk reaching a paw upwards. A beautiful investment piece with both historical and admirable qualities and the perfect addition to your bullion collection.