2023 Niue 25x 1/2 gram Gold Czech Lion BU SKU#263747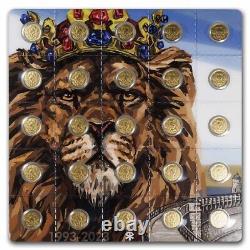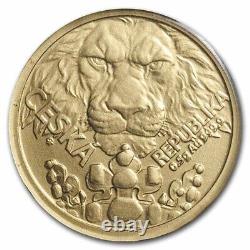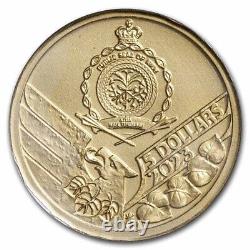 2023 Niue 25x 1/2 gram Gold Czech Lion BU - SKU#263747. Photos in this listing may or may not be stock photos.
The photos are meant to be an indication of the product you will receive. Contains 25 1/2 gram bars of. Coins will be in a protective assay package which you can break in pieces. Obverse: Displays the Niue coat of arms along with the face value and year of issue. Below the coat of arms are linden branch leaves and a heraldic eagle. Reverse: Features a close-up image of the partial face of the Czech lion, which is in the coat of arms for the Czech Republic. The elaborate Crown of Saint Wenceslas sits below the face. Guaranteed by the Czech Mint. Handle your coins with care by adding these cotton gloves. Add this 2023 Niue Gold Czech Lion coin to your cart today!
Czech Lion Series The Czech Mint introduced its first bullion coin series in 2017 with the release of the Silver bullion Czech Lion. This series quickly gained popularity with its patriotic relief and limited mintages. The design on the reverse of the coin has been reworked several times but always highlights the two-tailed Czech lion, which is featured in the coat of arms of the Czech Republic. Also included in the design are other symbols of Czech statehood, the crown of Saint Wenceslas, a linden branch and an eagle on a shield. The Czech Mint is licensed by the island of Niue.
Czech Mint The Czech Mint. Is one of the younger national mints, making its debut in 1993 following the disintegration of the Czechoslovak State. Established under the authorization of the Czech National Bank, the Czech Mint is the exclusive producer of Czech circulation coins and is also responsible for the production of commemorative coins and medals. This is not a photo of the actual item.
1,359 Item as described. Rec'd item, looking forward to doing business with again.