1 gram KITCO (by Goldas) 999,9 Fine Gold Swiss Bar in Sealed Assay Card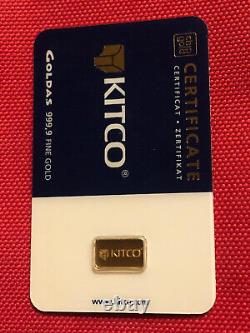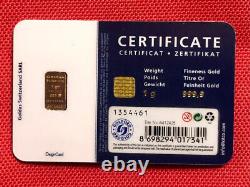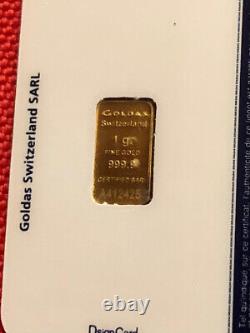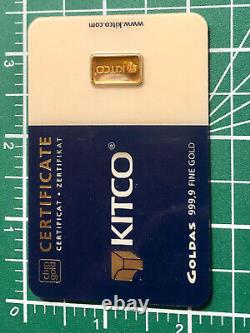 Available as pictured in like-new sealed condition, a 1 gram KITCO 999,9 fine'Chip Gold' bar by Goldas. These world-class issues measure 15 x 8.5 x. 55mm and come supplied in a tamper-proof certified assay card, guaranteed by Goldas, Switzerland.
Matching serial #'s (bar and card) vary. Kindly review your'Checkout' page for any final invoice adjustments. Express, Expedited & Tracked Packet Services. Item description consistent with this listing.
Declaration - Numismatic / Au CDN Coin.