Solid US Navy Solid Gold Coin Pendant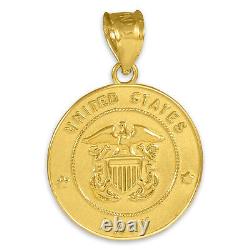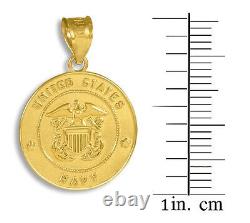 US Navy Solid Gold Coin Pendant. Available in 10k and 14k, and Yellow Gold. We ight: 1.40 grams (10k), 1.70 grams (14k).
This US Navy Gold Coin Pendant, made of 10K or 14K Solid Yellow Gold, depicts the official emblem of the U. Navy with the image of the bald eagle gripping an anchor with its talons. Intricately crafted, this patriotic pendant is the perfect representation of the courageous commitment made by our fellow American men and women, and is the perfect gift for any proud soldier, veteran, or family member. Thank you for visiting and good luck!